Business
EXCELLENCE, INTEGRITY, JUSTICE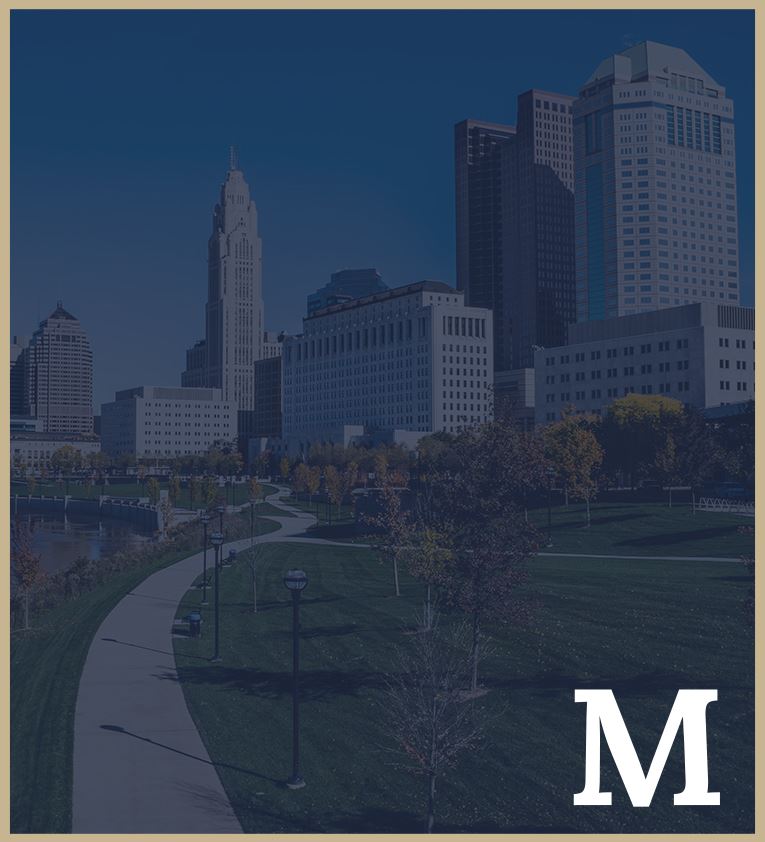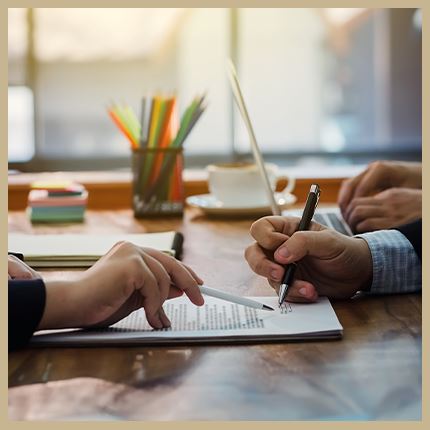 Columbus Business Lawyer
Representing Business Owners in Columbus, New Albany, Delaware County, Dublin & Westerville, OH
At Morgan Law Office, we are here to provide business owners and managers with competent legal advice and representation for issues that can arise at every stage of the business life cycle. Our Columbus business attorney is backed by 45 years of handling business matters for clients involving startups, compliance issues, financial and taxation matters, and more. We are here to help you resolve your issue as effectively and efficiently as possible so that you can carry on your day-to-day operations, expand and thrive, or phase out for whatever reason.
Our Columbus business attorney is a former CPA who can apply his strong financial and taxation knowledge and skill set to your issue. He is also a proven litigator who has represented many companies, such as insurance corporations, in disputes. His background and versatility can be used to your advantage in resolving all types of business issues, from business formation to contractual matters, and more.
Need help with a business matter? Request a free initial consultation with our Columbus business lawyer at (614) 714-4800or connect with Morgan Law Offices online.
Our Business Law Services
Our firm handles all business law matters, such as those involving the following:
Acquisition and sales of businesses
Business and commercial litigation
Corporations
S Corporations
Employment law
Franchises
Leasing
Limited liability companies
Limited liability partnerships
Partnerships
Real estate
Small businesses
Business Matters from Start to Finish
It is deceptively easy to "start" your own business in Ohio. At Morgan Law Offices, we are committed to providing the proper business planning and guidance for entity selection, capitalization, and management to lay the foundation for a successful enterprise.
Advantages and Disadvantages of Sole Proprietorships in Ohio
Entity selection encompasses consideration of the advantages and disadvantages of sole proprietorships, general partnerships, limited liability partnerships, corporations, S corporations, and limited liability companies. Vital considerations in any such business plan include the protection of personal assets, tax ramifications, and management responsibilities, especially if there are multiple owners.
Our business law attorney will assist you with the myriad of contracts that you will encounter in the start-up and operation of your business venture. These include, but are not limited to, operating agreements, management agreements, partnership agreements, employment contracts, real estate leases, franchises, license agreements, and buy-sell agreements. We will work with you in building a strong foundation for your business, and we will be here to consult with you to meet your continuing business needs. Request a free initial consultation with our Columbus business lawyer at (614) 714-4800or connect with Morgan Law Offices online.
We understand that it is essential to carefully proceed with the formation and operation of our clients' commercial endeavors because of the ever-present threat of expensive and disruptive litigation. Too often, very basic contractual safeguards are ignored which can result in disastrous financial liability and even impact the ability of the owners to successfully plan for retirement and the succession of their business interests.
Call Morgan Law Offices Today
If you are planning to start, expand, or wind down your business, we welcome the opportunity to meet with you and explore all avenues to achieve your goals. As with our other areas of practice, we provide a free consultation to become acquainted with your professional objectives and to customize a professional plan of action to implement them.
Testimonials
"He listened patiently and then provided me with sound advice which I used to get out of a difficult and stressful situation. Plus, knowing that he was there to back me gave me real peace of mind."

Emily B.

"Kelly Morgan took time to listen and understand my situation. When you go through such a fragile time in life it's nice to know you have someone solid in your corner to help you legally."

Ally M.

"He worked my child support/ parenting agreement quickly and efficiently! I contacted Him and before you know it I was walking out of court with conditions and terms in my favor!"

DJ S.
Free Consultation Available
Contact Our Office
Whether you have questions or you're ready to get started, our legal team is ready to help. Complete our form below or call us at (614) 714-4800.