Estate Planning
EXCELLENCE, INTEGRITY, JUSTICE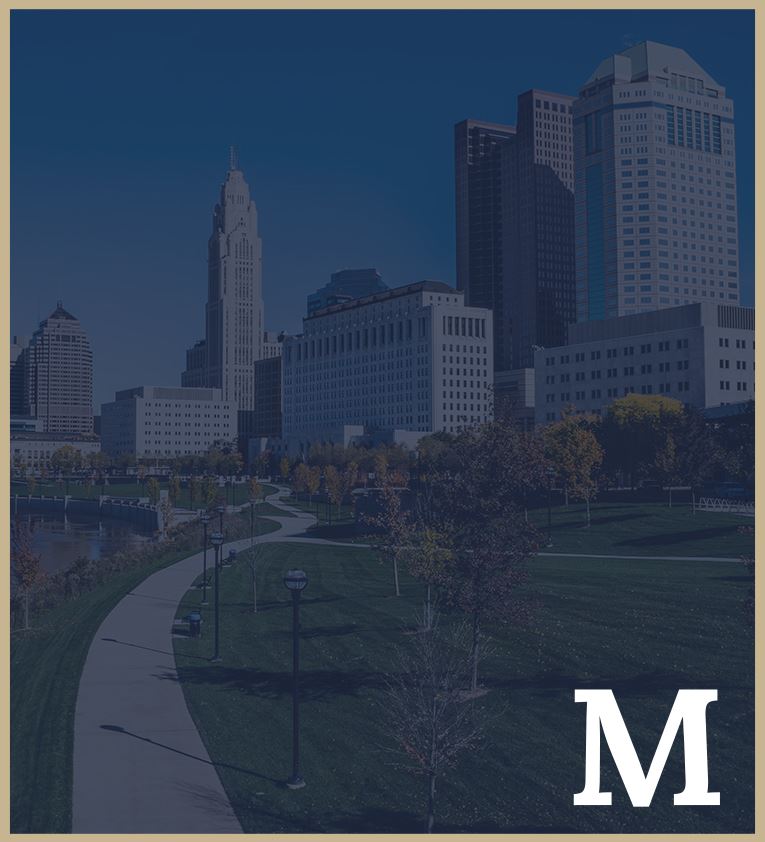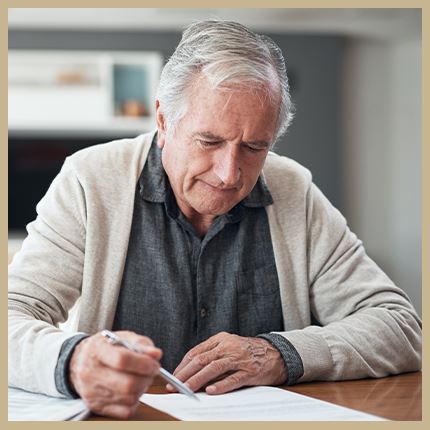 Columbus Estate Planning Lawyer
Serving Individuals & Families in Columbus, New Albany, Delaware County, Dublin & Westerville, OH
If you mention wills, estates, and trusts to most consumers, the majority may believe that these are legal concepts, documents, or proceedings associated with death. These terms are often discussed under the broad heading of "Estate Planning."
Estate planning with the right team of experts, can help ease the stress later in life. Having a plan makes, it easier on you and your loved ones, especially when difficult decisions are needing to be made. Our Columbus estate planning attorneys have worked with many to create a plan to protect their lifetime's work. Our firm specializes in wills, trust, and probate.
At Morgan Law Offices, LLC, we prefer to refer to wills and trusts as life and estate planning tools. Whether working alone or in conjunction with each other, wills and trusts provide valuable guidance to the persons whom we appoint in them to advise and care for our spouse, our children, and ourselves as our needs dictate.
Need help protecting what you have built over a lifetime through an estate plan? Contact our Columbus estate planning attorney for a free initial consultation at (614) 714-4800.
Benefits of Having An Estate Plan
Having an estate plan can help to protect your family and provide them with financial security while also providing you with peace of mind knowing that your wishes will be carried out. Take the time to consider the benefits of having an estate plan and make sure you have all the necessary steps in place to ensure a secure future for yourself and your loved ones.
Some of the benefits include:
Protecting your assets and providing for loved ones
Ensures that your wishes are carried out
Helps to ensure that taxes, estate administration costs and other expenses can be minimized
Allows you to make arrangements for the transfer of assets in ways that meet your financial goals
Provides a plan for managing your assets in the event of illness or incapacity
Our Estate Planning Services
Our firm provides all of the various tools and methods that can be involved in estate planning.
These include:
Wills. These form the foundation of an estate plan, identifying your property and belongings, naming an executor to carry out your instructions in the will, naming your heirs and beneficiaries and what they are to receive, and naming a guardian for any minor children you may leave behind.
Trusts. These are legal entities into which you transfer assets to be managed by your trustee(s) who will finally transfer them upon your passing to your heirs/beneficiaries according to trust instructions.
Estate administration. We can provide representation in administering estates according to the instructions left behind by the deceased person through his or her legal documents.
Non-Probate transfers of real property. This can be done through a transfer-on-death designation affidavit which our firm can help you create and finalize.
Guardianships and conservatorships. We can help you seek or contest these legal designations that grant authority over the lives and decisions of minors as well as adults.
Durable Powers of Attorney. These legal documents allow you to authorize someone you trust to handle all or limited financial matters and make decisions on your behalf when needed.
Powers of Attorney for Health Care. These documents allow you to authorize a trusted person to make health care decisions on your behalf should you become incapacitated.
Living wills. These documents allow you to withdraw from medical treatment designed to extend your life when you are terminally ill or permanently unconscious.
We also provide guidance and representation in probate matters to executors/administrators of estates as well as interested parties who have concerns or disagreements over any matter relating to how the estate is probated in court.
Why Choose Morgan Law Offices?
At our firm, we take the time to help you focus on the important decisions that await all of us in the future. We recognize that the needs and goals of each client are unique. We encourage you to continually review and revise your life and estate planning to reflect your age, marital status, lifestyle, and other family considerations.
Through the effective planning process at Morgan Law Offices, you can be assured that we will take the time to not only understand your particular life and estate planning issues but to also counsel you concerning the best ways to maneuver through complex tax and probate issues that can become very expensive in the absence of appropriate legal advice.
It is never too soon nor too late to consult with our Columbus attorney concerning life and estate planning matters. We welcome the opportunity to become acquainted with your particular needs. We will strive to gain your confidence as we help you define and achieve your objectives in this very complex area.
Testimonials
"He listened patiently and then provided me with sound advice which I used to get out of a difficult and stressful situation. Plus, knowing that he was there to back me gave me real peace of mind."

Emily B.

"Kelly Morgan took time to listen and understand my situation. When you go through such a fragile time in life it's nice to know you have someone solid in your corner to help you legally."

Ally M.

"He worked my child support/ parenting agreement quickly and efficiently! I contacted Him and before you know it I was walking out of court with conditions and terms in my favor!"

DJ S.
Free Consultation Available
Contact Our Office
Whether you have questions or you're ready to get started, our legal team is ready to help. Complete our form below or call us at (614) 714-4800.